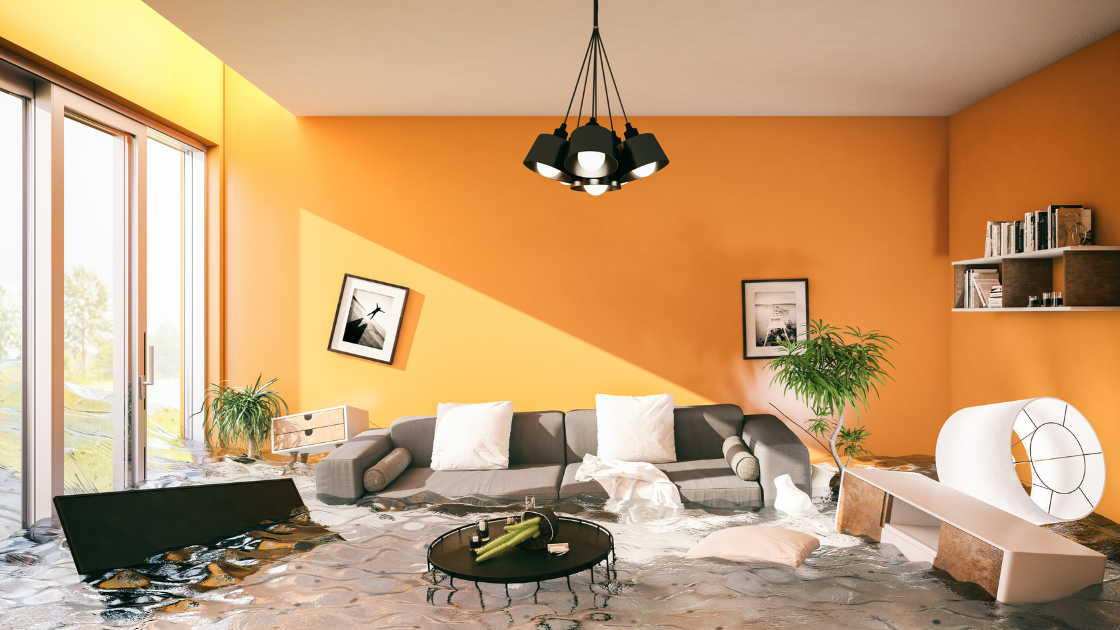 Florida Water Damage Mitigation Services
Although water is vital in every aspect of our lives, it can be hazardous at times, especially when it floods the floor of your property or damages your ceiling and walls. It can be tedious to extract excess water from your home yourself. Your best bet is to hire a professional company to help with water mitigation services and ensure thorough work in your home or business.
What Is Meant by Water Damage Mitigation?
Water damage mitigation services help you avoid further damages to the affected areas of your property. Using specialized techniques and equipment, you can reduce the amount of damage and loss caused by flooding or natural disasters. We use the following methods in water damage mitigation:
Cleaning and fumigating your retrieved building materials to remove foul odor

Removing your furniture and belongings that are spoiled

Removing water and drying from your property with commercial-grade equipment

Safeguarding the structure of your building by ensuring it is firm

Securing your property structure immediately by setting up canvases and boarding up windows
Our specialized team is well equipped and trained to ensure proper completion of these activities, thus preventing more damages by water like mold growth on wet surfaces.
What Is the Distinct Difference Between Water Mitigation and Water Restoration?
There is a distinct difference between water mitigation and restoration. Here are some differences:
Water mitigation averts further water damages from affecting your property and possessions, while water damage restoration focuses on fixing and reinstating the water damages caused to your home.

Water mitigation comes before water restoration services.
Although you can execute water mitigation and restoration services separately, you should rely on both methods to restore your home after water damage.
The Services That Fall Under Water Damage Mitigation
Removing excess water from your home can be a frustrating and challenging process. That's why your first step is to let experienced and vastly trained experts on water damage provide you with professional water mitigation services. Our experts, for example, can prevent the damage from spreading so that you can start rebuilding. Our company assesses the damage already caused by the water and ensures no further damage to the room can develop. The services offered under this area include:
1. Urgent maintenance
Repairs are essential when your property has had physical damage or become open to the outside environment. Our skilled personnel will keep your property safe from additional loss.
2. Clean up
Our water damage mitigation team will also clean up your property by removing the damaged drywall and wet carpet to uncover hidden damages. The clean-up process is essential in preparing for renovations and ensuring minimal loss.
3. Structural drying 
Water can be very destructive, particularly in places that experience natural disasters. We will put the drying equipment on-site, alter it as required and observe the progress to reduce structural and superficial damage. We will also work to prevent mold growth.
It would be best to consider calling the mitigation specialists when dealing with the following problems:
Flooding from broken pipes or fixtures

Flooding on your floors

Water soaking your walls, carpets, or furniture

Water leakage from the roof
Why Should You Consider Regency DRT for Water Damage Services in Florida?
Are you looking for water damage services in Florida? There are numerous reasons for considering our team at Regency DRT. Here are some of them:
We have a well-trained and specialized team that will ascertain and assess the diverse types of water damage.

We can help you save money as our trained and knowledgeable crew will take care of the damage completely, keeping the damp areas dry. By using our water damage equipment, our quick response will help prevent mold growth.

After we have located and removed all of the excess water, we will then begin our water damage restoration services to restore your house to its original state.
Prevention is better than waiting for more damage to occur. Therefore, in case of any water flooding in your home or business, your first step of disaster management should be to contact our water damage mitigation professionals. Let us do the work for you. 
Regency DRT offers professional and commercial water mitigation services all over Florida. Contact us today to see how we can help.