[Update 11/09/2022 2:00PM]:
Hurricane Nicole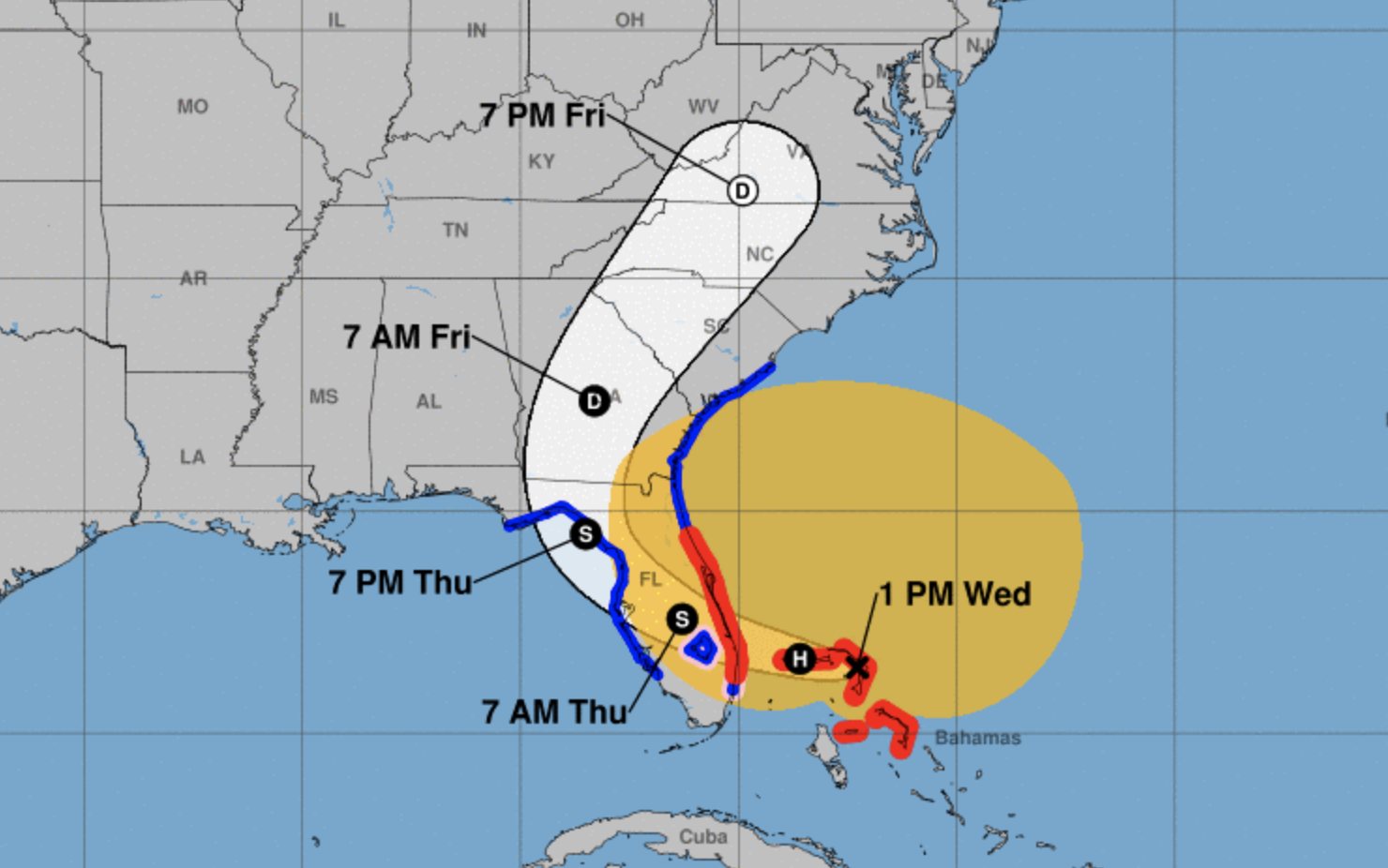 What we know:
Hurricane conditions and a dangerous storm surge are expected in portions of the northwestern Bahamas today, where a Hurricane Warning is in effect.
A dangerous storm surge is expected along much of the east coast of Florida, portions of coastal Georgia, and the Florida Big Bend along the Gulf coast. The storm surge will be accompanied by large and damaging waves along the Atlantic coast. Residents in the warning area should listen to advice given by local officials.
Do not focus on the exact track of Nicole since it is a large storm with hazards extending well to the north of the center, outside of the forecast cone. These hazards will affect much of the Florida peninsula and portions of the southeast United States.
What is the likelihood of it gaining strength?
Hurricane conditions are expected across portions of the coast of southeast and east-central Florida beginning this evening or tonight, where a Hurricane Warning is in effect. Tropical storm conditions have begun along the east coast of Florida in the warning areas and will spread northward to Georgia and South Carolina later today. Tropical storm conditions are expected to begin along the west coast of Florida within the warning area this evening or tonight.
Nicole will produce heavy rainfall today into Thursday across the Florida Peninsula. Flash and urban flooding will be possible across portions of the Florida Peninsula along with river rises on the St. Johns River. Isolated flash, urban, and small stream flooding will also be possible on Friday in the Southeast through the southern and central Appalachians, including the Blue Ridge Mountains, and extending northward through west central Pennsylvania into western New York by Friday night.
When Disaster Strikes Regency DRT Responds! Call Now For Immediate Assistance – Call (888) 221-5791!
Contact Us
Call or submit our online form to request an estimate or for general questions about our services. We look forward to serving you!