When does 2022's hurricane season start?
The 2022 Atlantic hurricane season is coming quicker than most people thought. The season usually begins on June 1, and ends on November 30. These dates historically describe the period each year when most tropical cyclones form in the Atlantic basin and is adopted by convention. However, the formation of tropical cyclones is possible at any time of the year. Just like last hurricane season, the National Hurricane Center (NHC) will begin issuing regular Tropical Weather Outlooks on May 15, two weeks earlier than they used to do so in the past, while the NHC, the National Weather Service (NWS), and the World Meteorological Organization (WMO) discuss whether or not to move up the official start of the hurricane season to May.
What are the names for the 2022 Atlantic Hurricane Season?
The following names will be used for named storms that form in the North Atlantic in 2022. Retired names, if any, will be announced by the World Meteorological Organization in the spring of 2023. The names not retired from this list will be used again in the 2028 season. This is the same list used in the 2016 season, with the exceptions of Martin and Owen, which replaced Matthew and Otto, respectively.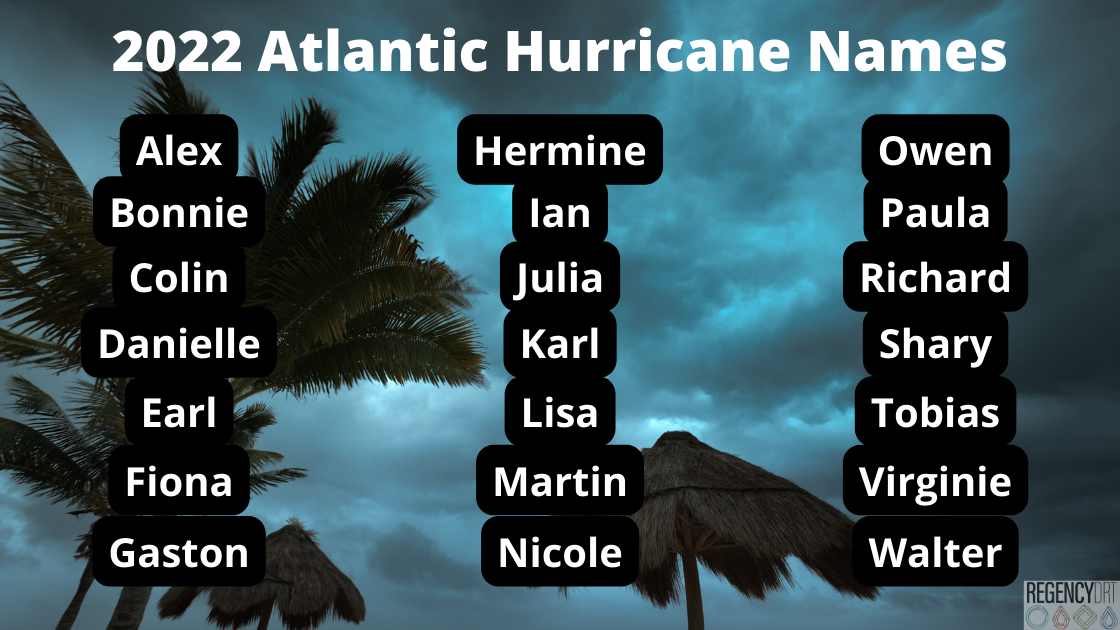 24/7 Emergency And Professional Storm Damage Cleanup And Restoration – Call (888) 221-5791!
OR
Fill Out The Form Below
Contact Us
Call or submit our online form to request an estimate or for general questions about our services. We look forward to serving you!