Although water is essential for life, too much of it in the wrong places can be devastating. We at Regency DRT know how water damage can be both financially and emotionally draining, especially when not taken care of properly. Since most homeowners don't deal with water damage on a regular basis, they don't have a good grasp on how to respond. Follow the guide below to learn how to begin water damage restoration in your Panama City home.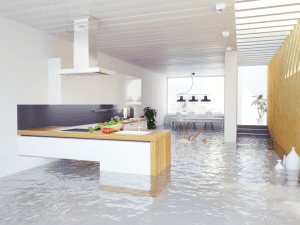 Act quickly. If the stress of water damage doesn't motivate you to act quickly, the possibility of mold might. Mold can begin to develop within 24-48 hours of exposure to moisture. Say hello to airborne spores and harmful particles! Since mold has been linked to serious illness, be sure to act quickly whenever water damage is suspected. 
Stop the flow of water.

Assuming it's safe to proceed, shut off the water supply leading to the damaged area. If you can't tell where the water is coming from, get in touch with an expert immediately. 

Turn off the power.

For small cases of water damage, this step can be skipped. However, when water has saturated walls and floors, it's better to be cautious. Don't unplug or switch off electrical appliances when in contact with water. Some homeowners have fallen into the "It won't happen to me" trap and gotten injured. Stay safe and smart. 

Assess the damage. Before you or a professional water damage restoration company begins remediation, take stock of the damage. Write down exactly what looks damaged and the source of the damage. Use your phone to snap pictures of visible signs of the damage. This photographic evidence can help you in filing an insurance claim and can offer your restoration company more guidance on the source of the problem. 
Salvage your most valuable possessions.

Again, this step should only be done if the area is safe to enter. If you can, locate and remove your most important items from the damaged area. If your items are severely damaged, many restoration companies offer content restoration services.

Content restoration is a process of individualized restoration to specific items and is ideal for homeowners with a wide variety of possessions that have been damaged.

Contact our team for more information on this service.

Prepare the area.

To prepare the affected area for full restoration, dry up visible water. Place old towels on the ground and sop up as much water as possible. Standing water is devastating to a home's structural integrity and can compound water damage into more costly restoration projects. 

Contact a professional. Unfortunately, many do-it-yourself restoration projects fall flat. With limited knowledge and equipment on the process of water damage restoration, homeowners usually only scratch the surface of remediation. Warped flooring returns and moldy smells become more apparent. Panama Beach is no stranger to water damage. Whether you've experienced major flooding or just a subtle leak, contact Regency DRT for your restoration needs. 
Contact Us
Call or submit our online form to request an estimate or for general questions about our services. We look forward to serving you!